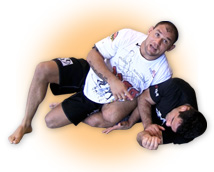 Make sure to check out Cyborg's new DVD at http://nogiworldchampion.com
If your opponent is hiding his bottom arm when you attempt a cross knee pass, you might find yourself right back in the guard again even after you clear the legs. Cyborg developed this Mat Punch Pass especially to deal with that problem.
If that's not slick enough for you, check out the beautiful kimura finish hit immediately off the pass.