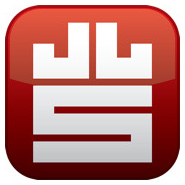 It's no secret that every jiu-jitsu wife's secret fantasy includes Roger Gracie, at least mine does. I was reading Jiu-Jitsu Style magazine for the first time on my ipad and came across the Roger spread. My wife glanced over and couldn't have ripped the ipad out of my hands quicker. The bright beautiful photo lit up her eyes like a bush baby, the only thing missing was a scratch and sniff.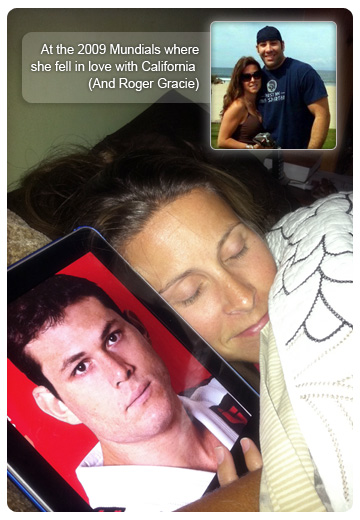 Once I pried my ipad out of my wife hands, I was able to experience my first e-publication. There is no replacement for the smell of fresh inked paper off a Heidelberg press and cracking a magazine for the first time. Feeling the paper between your fingers as you make your way through your favorite magazine is something we all look forward to each month. But navigating through Jiu-Jitsu Style magazine on an ipad is an experience in itself.

One thing I immediately noticed was the design of the magazine. It's extremely well thought out from a layout and typography perspective. There is a great balance between photography and copy. As a designer myself, I really appreciated this. I didn't know whether to hold the ipad in portrait or landscape mode so over the course of a week I used it both ways. I found myself using portrait mode more often as it felt more natural in my hands.

One amazing thing about Jiu-Jitsu Style magazine on the ipad was the ability to navigate from page to page and from article to article. It was easy to always jump with a quick touch and a swipe of your finger. While I was reading I saw pulsing yellow boxes occasionally. When clicked it took me to a youtube video which is something you don't get with a print mag, very nice touch (pun intended). Bookmarking a page was just as easy. With that said, I would give JJS' usability 5 out of 5 stars.

My wife's favorite part, of course, was being able to zoom in on Roger's face without quality loss. I tried to put my ipad in front of my face as if Roger's face was my own...but she just chuckled and said, "Dream on buddy!!".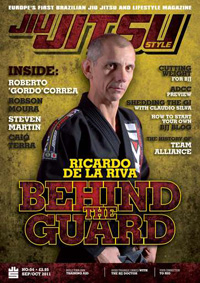 I decided to hold off on reading the magazine cover to cover because I intended on reading it during my 6 hour drive to the Montreal Open. Here is my final assessment. For $3.30 per issue you get approximately 90 pages of great content. Usability, design and layout all get a grade of A+. I wish I had something to complain about other than my wife temporarily allowing Roger to use my pillow but it's just that good!

For those of you who don't know, Jiu-Jitsu Style is a UK based magazine. Still I found all the information relevant because jiu-jitsu is a universal language.
Pete Roberts