When we travel for the newsletter it's always fun to shoot video and learn the new techniques. But a lot of the time the best part of the trip happens off camera. We get to meet new friends, hang out on the mats after training and hear amazing stories, and sometimes share a meal and just enjoy the jiu-jitsu lifestyle.
We've been working to create a way to bring that experience to you, and we're really excited to announce the first BJJ Weekly Immersion Seminar. This is going to be different from any other seminar you've been to. It's not going to be 3 hours of technique with 100 guys and a celebrity expert. (We've capped the number of attendees to just 30 to make sure everyone gets personal attention.) And it's not going to be a fight training camp. (You know, where you pay $300 for the privilege of getting used like a grappling dummy for a week.)This is a chance to live the Ultimate Jiu-Jitsu Lifestyle - training, eating, and hanging out with our experts for a week at a luxury resort here along the beautiful coast of Maine.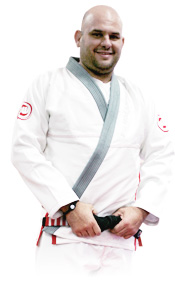 Our headlining expert is 7x World Champion Robson Moura, one of the most technical jiu-jitsu fighters to ever walk the planet. We'll also be joined by 4th degree black belt Andre 'Dedeco" Almeida (ISSUE 24-28) and Roger Gracie's first black belt Nic Gregoriades. We will be confirming a couple more experts soon, and all of them are completely committed to making sure that you get all the jiu-jitsu you can handle during this amazing week.
The experts are not just going to be lecturing from the front of the mat. We'll have multiple experts available at every session, coaching and guiding you every step of the way. If you're a beginner you'll get the hands on help that can make all the difference, and if you're already an experienced grappler you'll master the details you need to maximize your effectiveness.
We've scheduled evening open mat sessions where you can practice what you've learned during the day, or just hang out and train with your new friends. Every open mat will be staffed by experts who are there to answer your questions and coach.
We didn't stop just at the jiu-jitsu. We've included 3 dinners in the package, including a Downeast Lobster bake at the summit of the mountain on Thursday night that promises to be an amazing event. We'll also be enjoying an opening night cookout in the pavilion, and heading to dinner at the Whale's Tooth Pub on the water in Lincolnville Beach. On Friday morning we'll have a hearty breakfast buffet, and an opportunity to get photos with friends and the experts.
You'll be staying in beautiful cabins that are anything but roughing it. Private bedrooms, living rooms, full kitchens and screened in porches along with wireless internet, laundry service for gis, and more.
This truly is a once in a lifetime opportunity to train with our amazing experts for a week while living in a beautiful setting and enjoying the Ultimate Jiu-Jitsu lifestyle. Bring your team or bring your family! Spots will sell out quickly but you can reserve yours now with a deposit of $250. BJJ Weekly subscribers can use the code BJJW95 for a discount of $150.
For more information go to http://www.bjjimmersion.com