Even if you've never heard of him, you've seen his influence in BJJ and MMA. It's impossible to miss. As the co-founder of Brazilian Top Team, and founder of American Top Team, there are few people with as much influence in the sport. ATT is one of the most successful schools in the world at producing world class MMA fighters.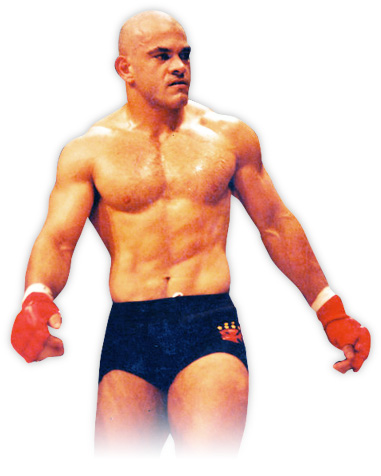 And although he is the face of ATT, it's not just the organizational skills that make Liborio stand out. He's the head instructor at ATT and a BJJ coral belt. His Jiu-Jitsu is quite simply some of the best in the world. A Carlson Gracie black belt, it's been said by many (including Carlson Gracie himself) that he is the most technically proficient student Gracie ever had. Furthermore, Ricardo was the first world BJJ champion in the super heavyweight division. Weighing around 175 pounds, Liborio gave up sometimes 60lbs to his opponent's in this division.
Liborio is also the national coach for USA Grappling, which is working to bring the sport of grappling back to the Olympics.
* Awarded Black Belt in 1993 under Master Carlson Gracie.
* 1996 Brazilian Jiu-Jitsu World (Mundial) Champion.
* Voted Most Technical Brazilian Jiu-Jitsu competitor in 1996 Mundial
* 3x Brazilian National Champion
* 2nd Abu Dhabi Submission Tournament 2000.
* 3rd Abu Dhabi Submission Tournament 1999.
* Co-Founder of the Brazilian Top Team
* Voted NAGA Coach of the year in 2005.
* Inducted into the NAGA Grappling Hall of Fame.
* Trainer of multiple World Champion and MMA fighters
* National Coach for USA Grappling
* Awarded Red and Black Belt (7th degree) in Brazilian Jiu-Jitsu
* Inducted into the Broward County Sports Hall of Fame 2009