Presented By:
THE FIGHTING PHOTOGRAPHER
LOVATO JR. INTERVIEW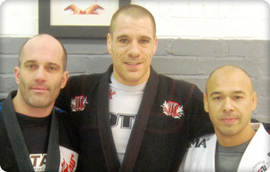 Hi Rafael, thanks for taking time out for the interview; you're in the UK for a few days, after competing at the Euros in Lisbon right?
Thank you Carl and that's right, I was at the Euros again this year, it's a great tournament as it's at the beginning at the year and it's always full of tough competitors and world champions. Any mistakes I make at the Europeans I can adjust and go back and fix them up and get better and better throughout the year and get ready for the major comps later in the year.
It's like a testing ground before the Pan Ams and Mundials?
Exactly right Carl. The Worlds is all that matters, you can lose at every other tournament but if you win the Worlds you're the world champion that year. ... READ NOW >